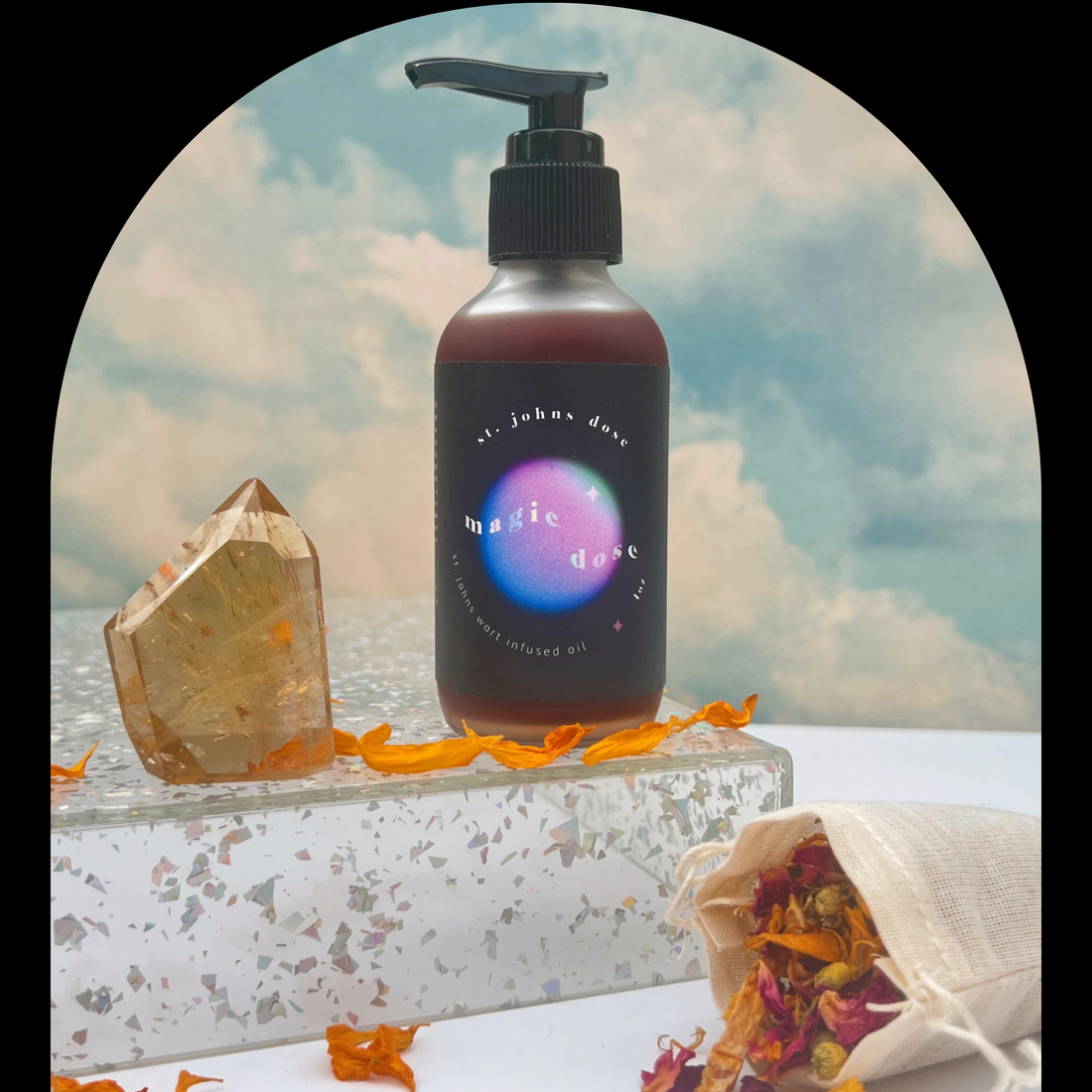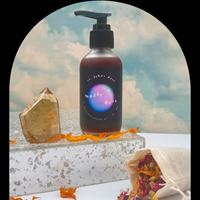 Description
how to use
what's in it
✦ NEW frosted glass bottle with pump!
✦ infused oil of fresh st. john's wort into a blend of organic, cold pressed, california olive oil and golden jojoba oil.
✦ at it's peak during summer solstice, st. john's wort makes the perfect winter ally by bringing the warmth of the sun into the body
✦ may be anti-inflammatory, pain relieving, reparative and rejuvenating
✦ may provide nervous system support and relaxe sore muscles
disperse a generous amount of oil into the palms of hands and massage into affected area a few times a day. rubbed on the soles of feet, this oil will calm the nervous system and help you fall asleep. may also be used in the bath. can be used as often as needed to heal wounds or burns.

✦ be cautious of exposing skin to direct sunlight after use as some individuals may be sensitive.
all organic ingredients:
✦ fresh hypericum preforatum
✦ california olive oil
✦ golden jojoba oil