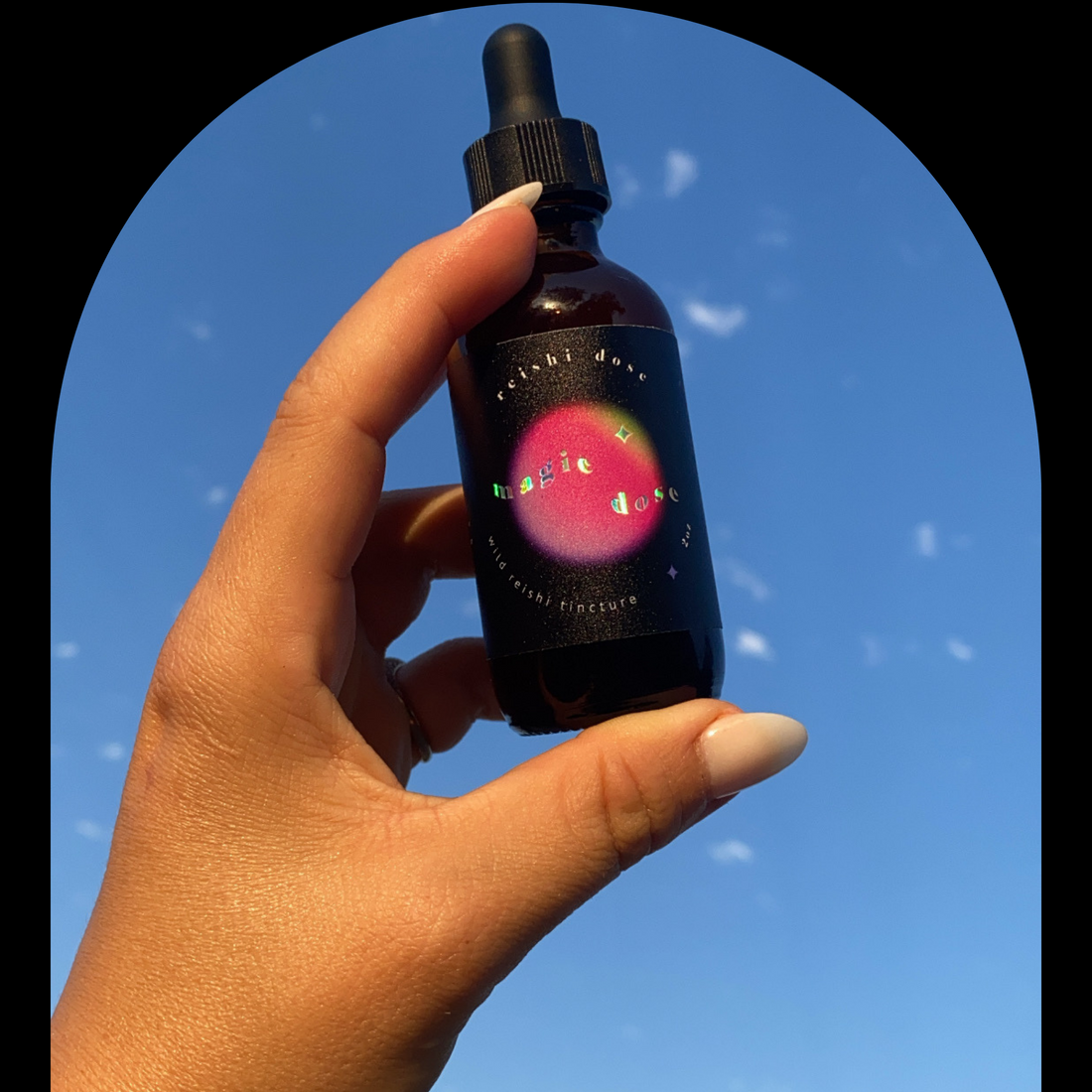 Description
how to use
what's in it
✦ single mushroom tincture of wild reishi double extracted from the fruiting body for highest potency.
✦ well known adaptogen meaning it may reduce stress levels in the body.
✦ may act as an anti-oxidant, may support integrity of DNA / telomeres, may balance blood sugar, can support respiratory health, may boost energy and stamina, may support gut health, may offer cardiovascular support, may support immunity, may offer nervous system support, can assist performance and recovery, may offer liver and detoxification support, may support memory, clarity, and can assist cognition, mood, stress response, sleep*.
✦ reishi is known as the queen of the mushrooms and mushroom of immortality 
* These statements have not been evaluated by the FDA. This product does not intend to treat, diagnose, cure, or prevent any disease.
shake well. take two to four droppers full every day in a warm or cold beverage of choice.
✦ ethically sourced, wild harvested reishi
✦ organic grape alcohol
✦ spring water