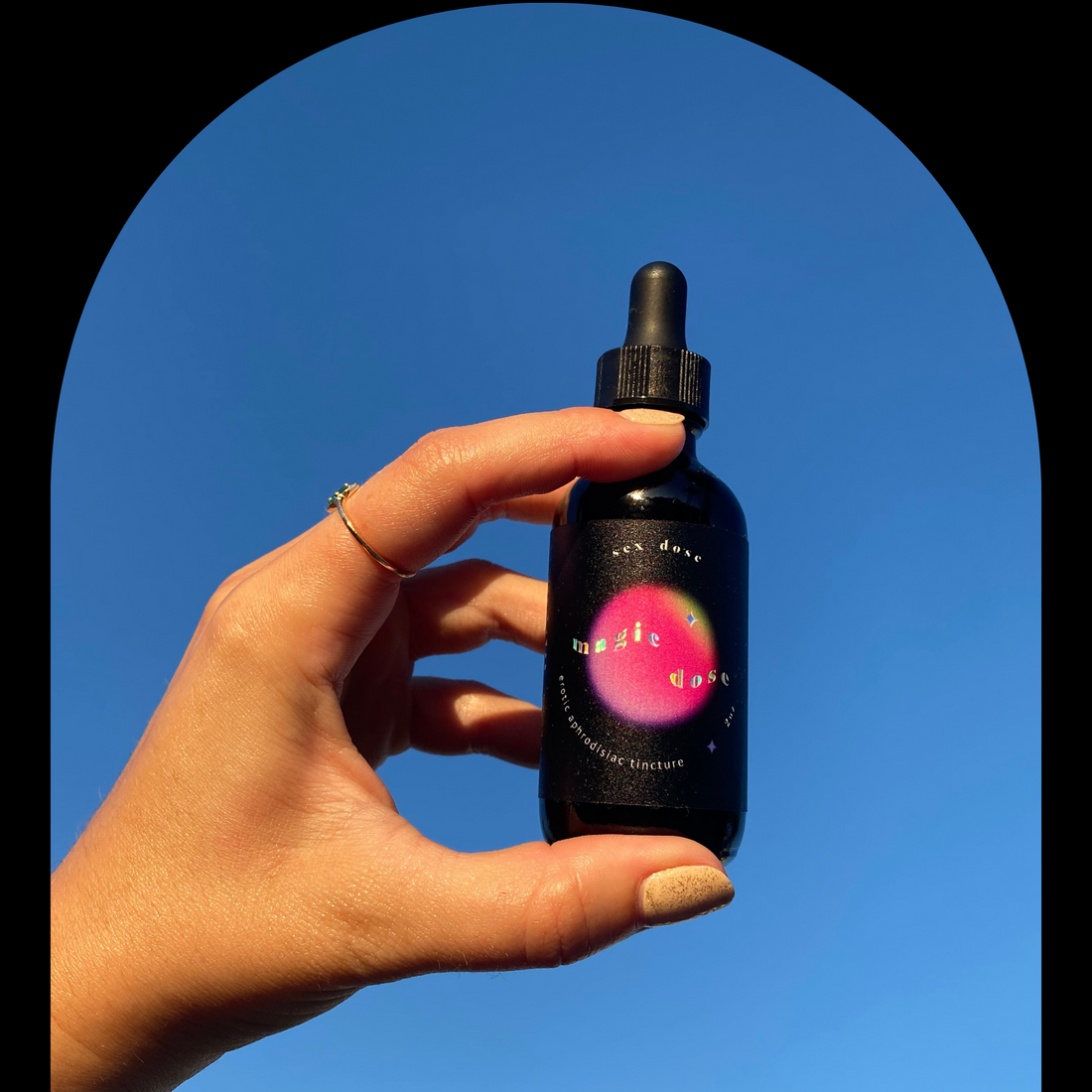 Description
how to use
what's in it
✦ an erotic aphrodisiac tincture, designed to heighten senses, induce euphoria, get you in the mood, increase stamina to play and make things juicy.
✦ designed for all genders, sexualities, and partnered or solo play. 
* these statements have not been evaluated by the FDA. this product does not intend to treat, diagnose, cure, or prevent any disease.
set the vibe with sensual music, lighting and scents. set your intentions with yourself or your lover(s). shake well and take 1-2 droppers full in a warm or cold beverage of choice 30 minutes before sensual activity.
✦ wild himilayan cordyceps
✦ organic cordyceps
✦ organic egyptian blue lotus
✦ organic damiana
✦ organic kanna
✦ organic mucuna pruriens
✦ organic red panax ginseng.