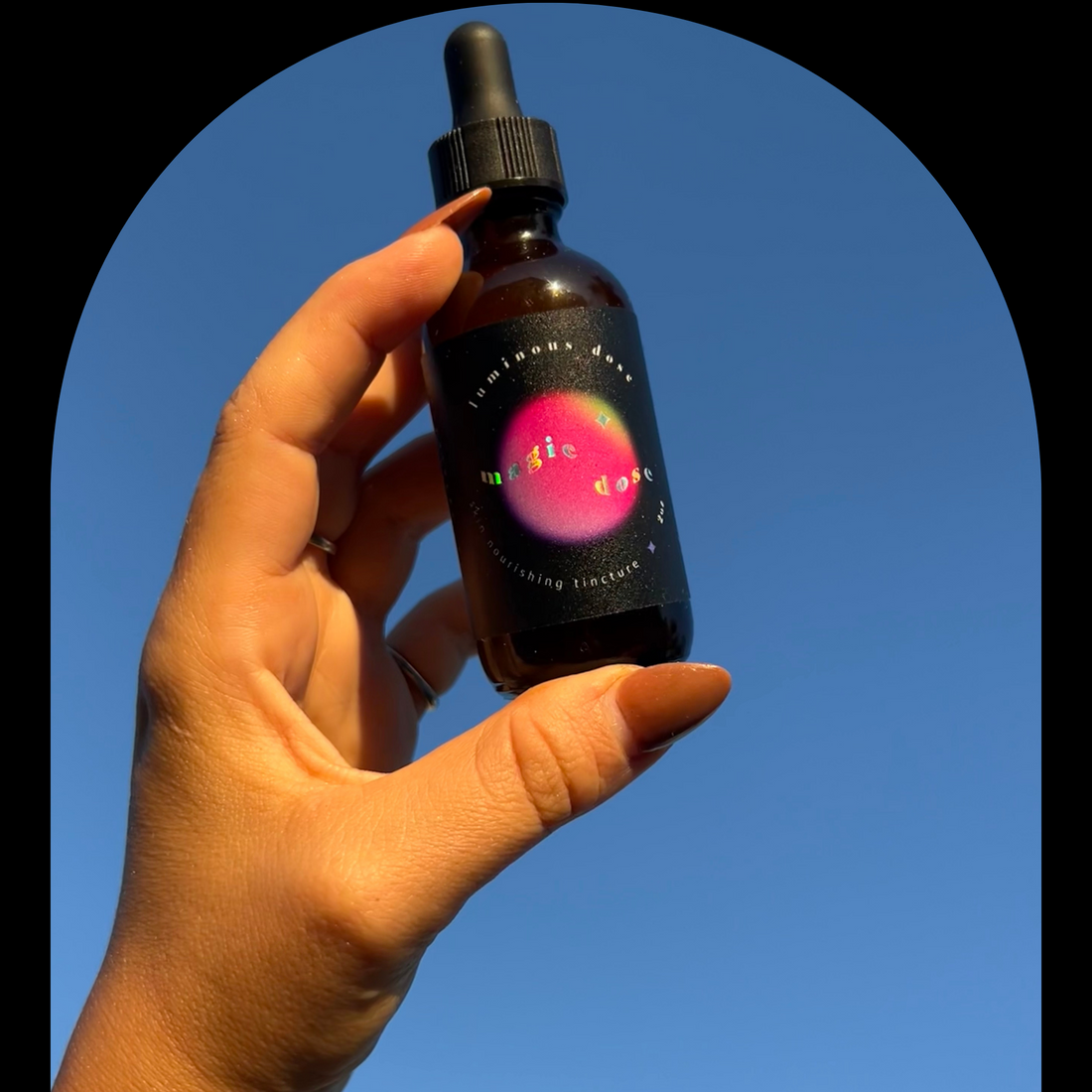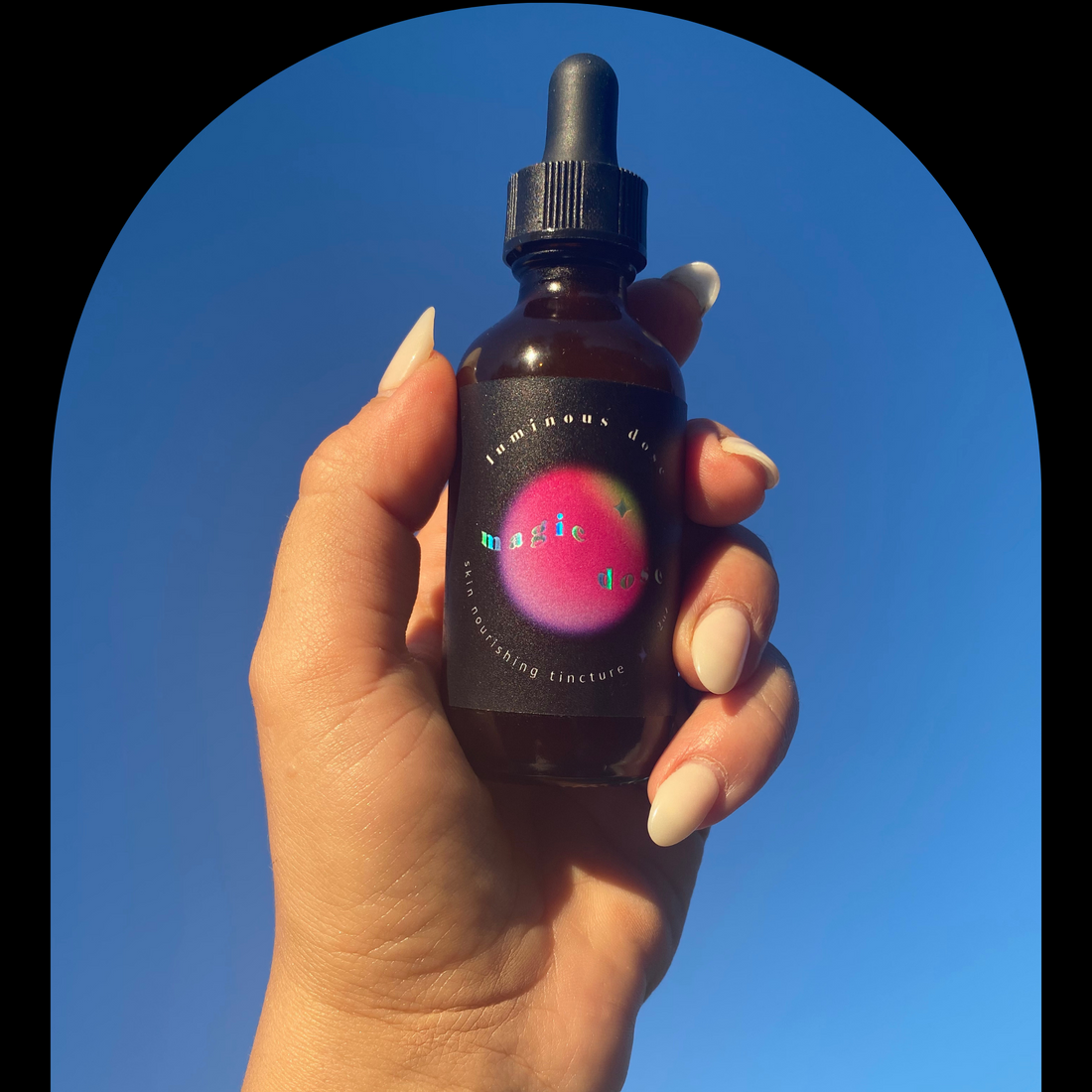 Description
how to use
what's in it
✦ mushroom and herbal extracts blended to help support glowing skin, hair, and nails from within.
✦ may support liver detoxification, which can assist in keeping skin clear and may balance hormones.
✦ plant based collagen may support hair growth.
✦ tremella, known as the beauty mushroom, can assist in improving skin with its incredible water retention properties that may out-perform hyaluronic acid. 

shake well. take two droppers full every day or as needed in a warm or cold beverage of choice. may be taken at night for additional calming effects.
all organic ingredients:
✦ shiitake
✦ oyster mushroom
✦ tremella
✦ burdock root
✦ alfalfa
✦ horsetail
✦ grape alcohol
✦ spring water