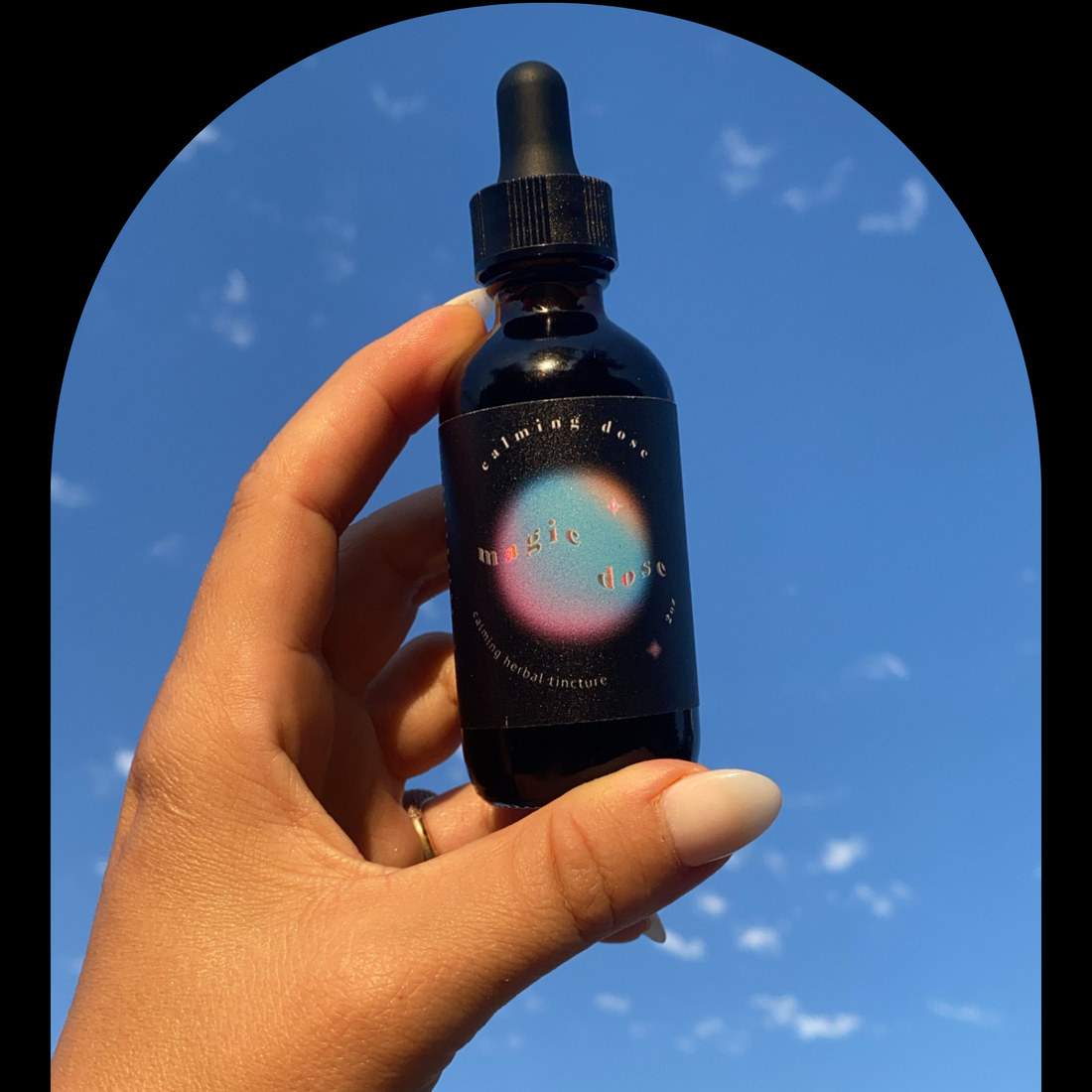 Description
how to use
what's in it
✦ creates gentle calm in the body by gently soothing the nervous system. reduces anxiety and helps alleviate insomnia. 
* These statements have not been evaluated by the FDA. This product does not intend to treat, diagnose, cure, or prevent any disease.
shake well. take one to two droppers full as needed or before bed in a warm or cold beverage of choice. can be taken as often as needed.
all organic ingredients:
✦ passion flower
✦ chamomile
✦ skullcap
✦ grape alcohol
✦ spring water