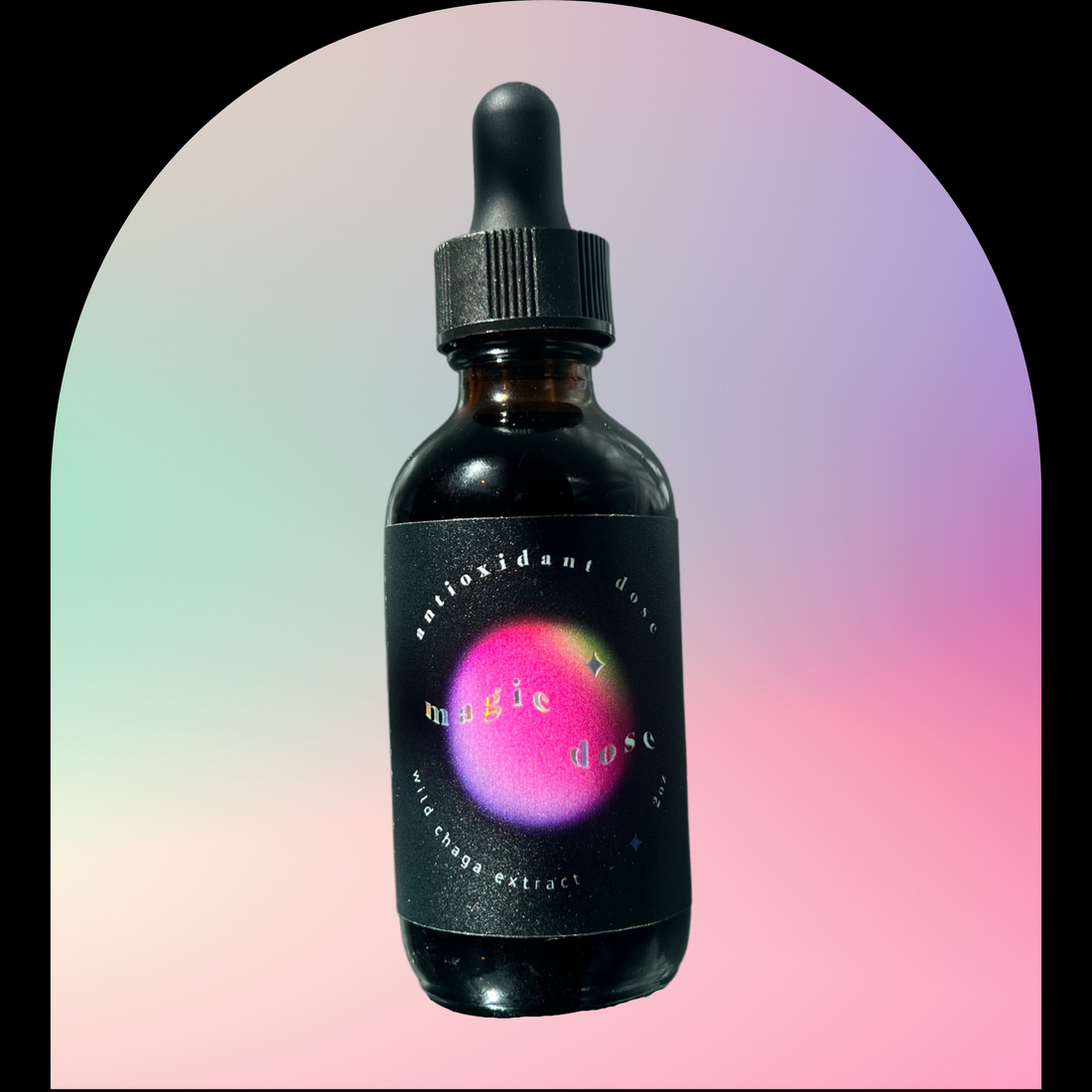 ✦ wild chaga dual extract
✦ antioxidant powerhouse that may act as an internal layer of sunblock, especially for those living in hot and dry climates.
✦ contains powerful medicinal compounds that may immaculate the immune system and may increase white blood cel count.
✦ may support the body's ability to regulate blood pressure.
ingredients:
✦ wild chaga
✦ blessed spring water
✦ grape alcohol